Dr. Adalberto Rodriguez Morales
Gynecologist (OBGYN) in Miami, FL


(712 reviews)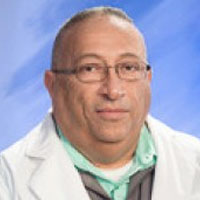 Dr. Adalberto Rodriguez Morales is a gynecologist in Miami, FL. He has a 5/5 rating from patients.
Locations:
Miami Beach Community Health Center, Inc.
710 Alton Rd, Miami Beach, FL 33139
(305) 538-8835
About Dr. Adalberto Rodriguez Morales:
Doctor Adalberto Morales graduated from New Jersey Medical School in 1984. He then got his Residency in Obstetrics and Gynecology from Rutgers. He is board certified in Obstetrics and Gynecology. He speaks English and Spanish.
Find a Doctor by Specialty