Dr. Anna Davis
Gynecologist (OBGYN) in Miami, FL


(611 reviews)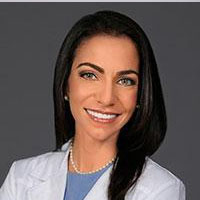 Dr. Anna Davis is a gynecologist in Miami, FL. She has a 5/5 rating from patients.
Locations:
Baptist Health
9595 North Kendall Drive, Suite 103, Miami, FL 33176
(305) 279-8222
About Dr. Anna Davis:
Doctor Anna Davis is a board-certified obstetrician and gynecologist at OB/GYN Associates of Miami. She is a member of the American College of Obstetrics and Gynecology and the American Medical Association. Dr. Davis attended Our Lady of Lourdes Academy and Vanderbilt University, where she graduated Summa Cum Laude with a degree in biomedical engineering. She then attended the University of Florida for medical school and returned home to Miami for her residency in Obstetrics and Gynecology at the University of Miami's Jackson Memorial Hospital. Dr. Davis is known for her comprehensive and compassionate care, with a special interest in adolescent gynecology, menopause, high-risk pregnancies, and breastfeeding.
Find a Doctor by Specialty