Dr. Idalia Talavera
Gynecologist (OBGYN) in Miami, FL


(647 reviews)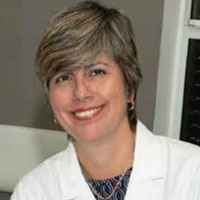 Dr. Idalia Talavera is a gynecologist in Miami, FL. She has a 5/5 rating from patients.
Locations:
Davie Obgyn
1200 N University Dr, Plantation, FL 33322
(954) 791-3090
About Dr. Idalia Talavera:
Doctor Idalia Talavera was born in San Juan, Puerto Rico, and graduated from the University of Puerto Rico with a degree in biology. She completed her medical studies at the Medical Sciences Campus and was honored as the best teaching resident and administrative chief resident during her Obstetrics and Gynecology residency. She served as Junior Vice-chair and Chairman of the American College of Obstetricians and Gynecologists (ACOG) and became a Board Certified Physician in 2005. In 2006, she was accepted as a Fellow of ACOG. Currently, Dr. Talavera is an active member of the medical staff at several hospitals, including Plantation General Hospital, Westside Regional Hospital, Broward General Hospital, and the Outpatient Surgical Services of Plantation.
Find a Doctor by Specialty