Dr. Jaclyn Marie Ferro
Gynecologist (OBGYN) in Miami, FL


(740 reviews)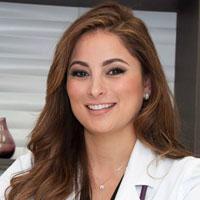 Dr. Jaclyn Ferro is a gynecologist in Miami, FL. She has a 5/5 rating from patients.
Locations:
Baptist Health
370 Altara Ave, Coral Gables, FL 33146
(305) 333-8872
About Dr. Jaclyn Ferro:
Doctor Jaclyn Ferro graduaed from the St. Mathew's University Medical School in 2011. She then did her residency in Obstetrics and Gynecology in 2015 at SUNY Downstate Medical CEnter. She speaks English and Spanish.
Find a Doctor by Specialty