Dr. Jason James
Gynecologist (OBGYN) in Miami, FL


(597 reviews)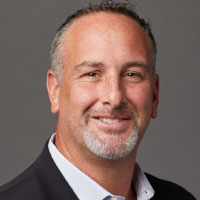 Dr. Jason James is a gynecologist in Miami, FL. He has a 5/5 rating from patients.
Locations:
Baptist Health
7800 SW 87th Avenue, Suite A120, Miami, FL 33173
(305) 412-6004
About Dr. Jason James:
Doctor Jason James is a board-certified obstetrician-gynecologist in private practice in Miami since 2003. He completed his undergraduate education at the University of Pennsylvania, attended medical school at the University of Miami, and completed his residency in Obstetrics and Gynecology at the Long Island Jewish Medical Center. Dr. James is skilled in laparoscopic and robotic gynecologic surgery, minimally invasive surgery, infertility, and high-risk obstetrics. He has a special interest in postpartum depression and has received numerous awards for his exceptional medical care, including Patients' Choice Recognition, Compassionate Doctor Recognition, and America's On-Time Physicians every year since 2008. Dr. James is also a national speaker and expert in various topics related to obstetrics and gynecology, and is fluent in English and Spanish.
Find a Doctor by Specialty