Dr. Jorge Mendia
Gynecologist (OBGYN) in Miami, FL


(669 reviews)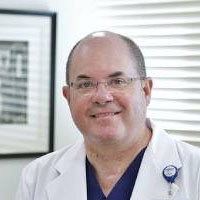 Dr. Jorge Mendia is a gynecologist in Miami, FL. He has a 5/5 rating from patients.
Locations:
Miami Gynecology
3641 S Miami Ave, Suite 250, Miami, FL, 33133
(305) 854-2899
About Dr. Jorge Mendia:
Doctor Jorge Mendia started practicing at Mercy Hospital in 1991 with Dr. Rolando De Leon. Their practice grew into one of the premier group practices in South Florida. After 27 years of practicing obstetrics, Dr. Mendia now specializes in gynecological care, with a special interest in non-surgical approaches. He caters to the needs of women of all ages.
Find a Doctor by Specialty