Dr. Paola Bordoni
Gynecologist (OBGYN) in Miami, FL


(563 reviews)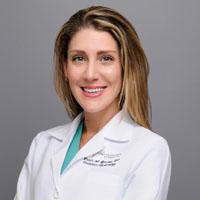 Dr. Paola Bordoni is a gynecologist in Miami, FL. She has a 5/5 rating from patients.
Locations:
OB/GYN Associates of Miami
9595 North Kendall Drive, Suite 103, Miami, FL 33176
(305) 279-8222
About Dr. Paola Bordoni:
Doctor Paola Bordoni is a board-certified gynecologist and obstetrician who provides compassionate care for women of all ages at OB/GYN Associates of Miami in Florida. She received her bachelor's degrees in psychology and biology from Boston University and her Doctor of Osteopathic Medicine from Nova Southeastern University College of Osteopathic Medicine. She completed her internship and residency in obstetrics and gynecology at Jackson Memorial Hospital and served as a voluntary assistant professor at the University of Miami. Dr. Bordoni joined OB/GYN Associates of Miami in 2015 and is a member of several medical associations. She is dedicated to educating her patients, easing their symptoms, and improving their overall health.
Find a Doctor by Specialty