Dr. Rahil Malik
Gynecologist (OBGYN) in Miami, FL


(681 reviews)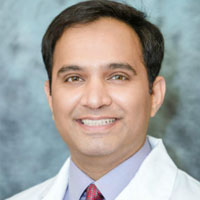 Dr. Rahil Malik is a gynecologist in Miami, FL. He has a 5/5 rating from patients.
Locations:
Davie Obgyn
1200 N University Dr, Plantation, FL 33322
(954) 791-3090
About Dr. Rahil Malik:
Doctor Rahil Malik is an Obstetrician and Gynecologist who received his undergraduate degree in Health and Disease from the University of Toronto and his Medical Doctor degree from SABA University School of Medicine. He completed his training in Obstetrics and Gynecology at Jackson Memorial Hospital – University of Miami, Florida. His professional interests include treatments for pelvic pain, fibroids, and minimally invasive surgical therapies for gynecologic problems. Dr. Malik has given back to the community by answering patient concerns through a virtual platform and volunteering at a charity clinic in Jacksonville that provides outpatient care to patients without health insurance. He has been recognized for his patient outreach and education efforts and has been awarded several accolades, including "Most Influential Doctor", "Top Obstetrician and Gynecologist" and "Thought leader".
Find a Doctor by Specialty