Dr. Rolando De Leon
Gynecologist (OBGYN) in Miami, FL


(637 reviews)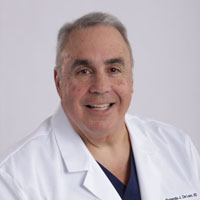 Dr. Rolando De Leon is a gynecologist in Miami, FL. He has a 5/5 rating from patients.
Locations:
Bayside Ambulatory Center
3641 South Miami Ave, Suite 250, Miami, FL. 33133
(305) 854-2899
About Dr. Rolando De Leon:
Doctor Rolando De León received a Major in Biology from Virginia Polytechnic Institute and State University and his medical degree from Eastern Virginia Medical School. He completed his internship and residency training in Obstetrics and Gynecology at Jackson Memorial Hospital, where he served as Chief Resident from 1985-1986. He has been board certified as a Diplomate of the American Board of Obstetrics and Gynecology since 1988 and is a Fellow of the American College of Obstetrics & Gynecology and the Miami OB/GYN Society.
Find a Doctor by Specialty